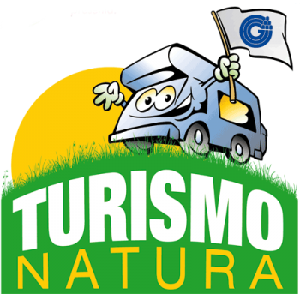 TurismoNatura is the show dedicated to campers, caravans and accessories, designed for all eco-sustainable tourism enthusiasts in an area that is one of the richest in opportunities in all of Northern Italy.
Eco-sustainable tourism constitutes a rapidly expanding market niche, with attentive consumers looking for quality products thanks to the numerous hotels, lodges, agritourisms, tourist villages, campsites, tourism promotion bodies and operators in the sector who have made the concept their own. of eco-sustainability. It is a choice that involves a growing number of people, increasingly oriented towards more sustainable consumption models, respectful of the environment and the balance of the territory. Traveling in campers and caravans, together with the new frontiers of cycle tourism, is one of the main ways to discover the landscape, fully enjoying every aspect in an authentic way and respecting the environment.
TurismoNatura is a show that intercepts these specific needs, giving voice to a world in search of visibility. Thanks to the participation of the most important brands represented by the dealers in the area, the fair will offer the opportunity to closely evaluate a wide range of campers and caravans but also accessories and equipment.
SECTORS
Camper and Caravan
Accessories and components
Trailers appendix
Tents and camping articles
Sports articles and accessories
Hiking, trekking and outdoor
Bicycles
Ecological cars and motorbikes
Park Life
Campsites and tourist villages
Tourism promotion bodies
Travel agencies
Hotel consortia
Petshop
Leisure equipment
Living green
Energy saving technologies
Renewable energies
Medical / dental tourism
Welfare